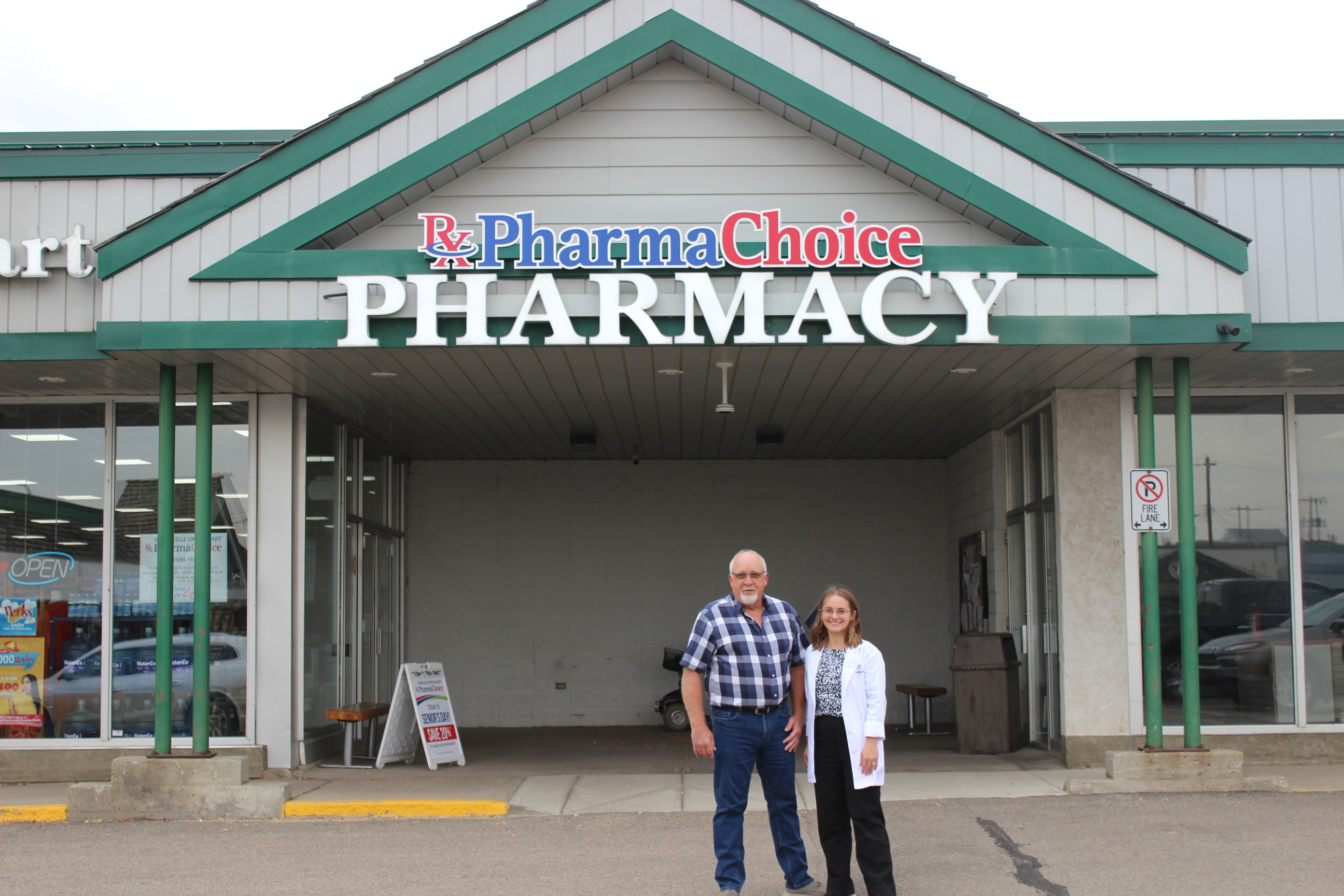 Mayor's Monthly Business Spotlight Recipient for September 2023: Vegreville Drug Mart
With a rich history of over 40 years of service to the community under various banners, Vegreville Drug Mart stands out for its commitment to patient well-being beyond just medication. Their dedicated pharmacy team takes the time to build personal relationships with patients, ensuring they receive the best care possible. What sets them apart is their pharmacists' additional prescribing authority certification, enabling them to offer unique clinical services like prescribing for minor ailments, travel consultations, and strep throat testing.
'What we love most about being a business in Vegreville is the people that we get to serve here. Our greatest reward is being able to give back to the community that supports us. We enjoy having our team and our business be actively involved in our wonderful community alongside our neighbors, family, and friends. We truly value the strong relationships that we have been able to build over the years and the ones that are yet to come!'
-Brittany Hrabec, Manager, Vegreville Drug Mart
Alongside exceptional customer service and patient care, the business boasts a distinctive product selection and actively supports local artists. With a team of 25 dedicated employees, Vegreville Drug Mart truly embodies the essence of community-focused healthcare.
For more information on Vegreville Drug Mart, visit their website HERE
---
View our previous Monthly Business Spotlights HERE
To submit your business for a chance to be the Mayor's Monthly Business Spotlight, click HERE